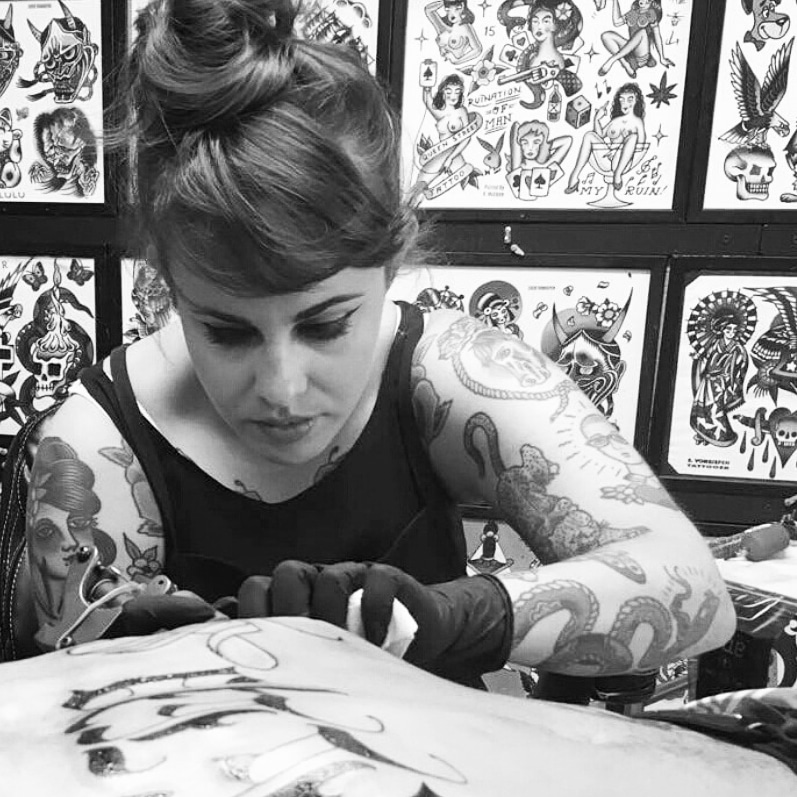 T.J is from Melbourne and began her tattoo career in 2011.
She has a passion for traditional tattoo imagery and loves to tattoo and paint in this style! T.J also has a love of travel and has done guest spots overseas at tattoo studios in Berlin and Honolulu and a little closer to home… in Auckland and Perth.
Now based in the heart of Melbourne, T.J enjoys doing both large and small tattoos and in her spare time loves to paint tattoo flash, play music in her band Swim Team and hang out with her two cats!