Professional tattooing in the heart of the Melbourne CBD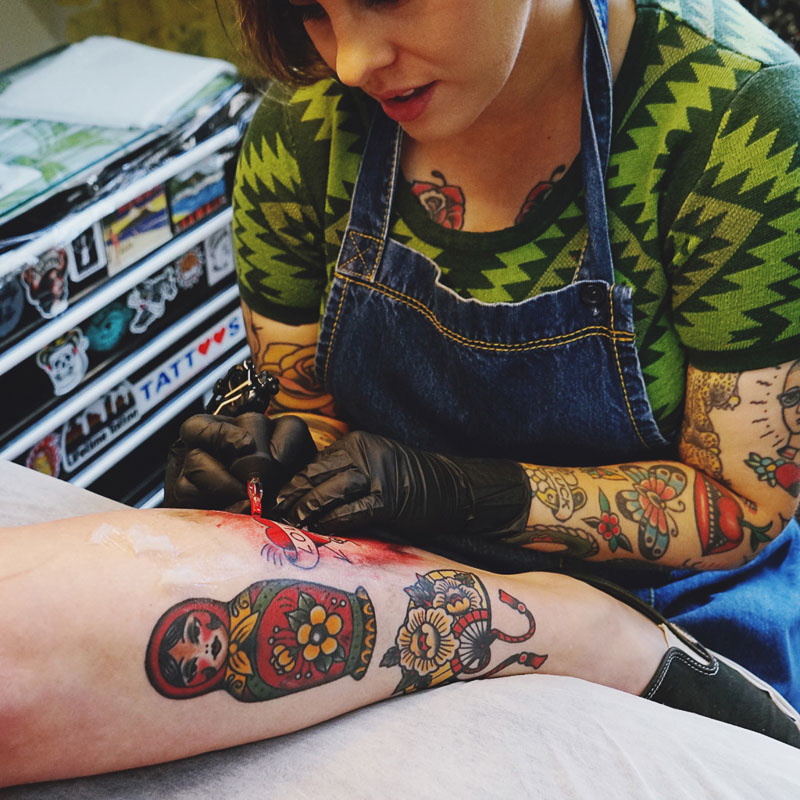 A
warm & welcoming

studio
Just a stones throw from Flinders street station you will find Heart & Soul Tattoo. A unique and welcoming tattoo studio nestled in the heart of Melbourne's CBD.
We cater to those of you getting your first tattoo and continue to provide a relaxed and comfortable experience, every time you visit. We enjoy tattooing in a  range of styles from a small fine line walk-in or finishing your Japanese bodysuit. Our artists will guide you through the entire tattoo process from consultation and design to tattoo aftercare.
Walk-ins are always welcome! However, if you would like to make an appointment please get in touch with us by phone or email today!
Getting tattooed can be an intimidating experience - but it makes a world of difference when the staff are as friendly and professional as T.J and Brian. The space is bright, clean and welcoming and they're super talented too - Highly recommended.
Excellent work, very clean, friendly service and lovely studio. Extremely happy with the result, highly recommend. Thanks!
Really great artists, and very good rates! The shop was beautiful and clean and everyone was friendly, knowledgeable and talented.
If you're in Melbourne this is the place to go! Had T.J. do my tattoo! She made sure I got what I wanted and gave me her advice on placement. This shop is such good vibes.
Love that the studio welcomes walk ins! Definitely will be coming again when I go back to Melbourne 🙂
Brian and T.J were really friendly and professional and made us feel right at home. Their workspace was clean and bright, a really positive environment. All three of us had been tattooed a number of times before and we would highly recommend these guys.
Super clean and inspiring space. Friendly, talented tattoo artists that pay attention to detail and work with mad passion.